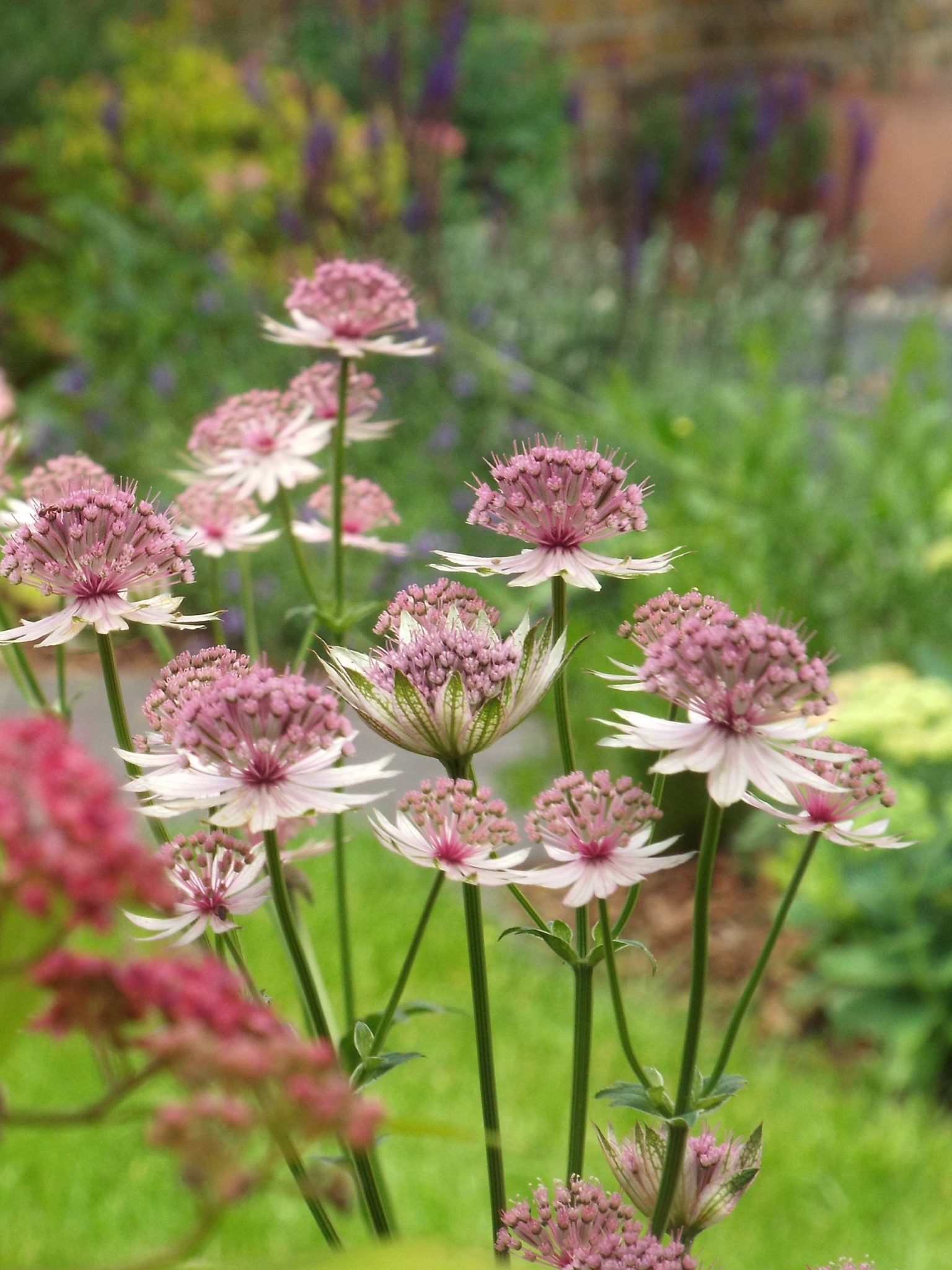 Our approach is to work closely with clients throughout the design process to create a garden that is both practical and beautiful. Each garden is carefully designed to sit well with the house and the local landscape and tailored to reflect your style preferences and suit the way you want to use the garden.
Taking time to listen to clients and understand the site is key to creating a successful garden. Our gardens are designed to be conducive spaces that you will want to spend time in.
We enjoy collaborating and have undertaken a number of design projects in tandem with architects working on a house extension or renovation to ensure the garden and the architecture work well together.
We try to take a sympathetic approach so that are gardens are not 'over designed' or too contrived, to create timeless spaces. With a careful use of hard landscaping materials and plenty of planting, we aim to balance the hard and soft elements of our gardens.
Initial consultation – This involves a visit to your garden to discuss your ideas, requirements and preferences. We will look at the space and discuss its potential and any limitations of the site. We will then write up the brief and send it to you for approval.
Site survey and analysis – This will include taking photographs, measuring the site and plotting boundaries, any changes of level, any structures, trees and features you wish to retain. It will also include analysis of the soil and other physical factors affecting the site. For larger or more complex sites, a professional land surveyor may be required to undertake this.
Outline design – Based on the agreed brief and the site survey, a scaled presentation plan of the new design will then be drawn up and presented to you.
Planting design – A detailed planting plan can be produced for the new areas to be planted. The scaled plan will show the location and spacing of all plants and an accompanying plant schedule will list all the specific botanical names along with quantities and sizes.
Design detailing – Further drawings may be required detailing the construction of specific features, bespoke items, lighting plans and setting out plans for contractors.
Tendering – We can recommend suitable landscape contractors to build your garden and should you wish to tender to two to three contractors we will produce a specification to accompany the plans and organise the tender process on your behalf.
Building the garden – We will monitor the project during the construction phase to ensure the plans are translated faithfully and once the hard landscaping is completed, we will then plant the garden for you.
Liaison – We will liaise with you through every phase of the project and, depending on the scope of your project, we will liaise with the architect or other specialists or contractors as necessary.
Sourcing – As well as sourcing the plants for your garden, we can also source garden buildings, furniture, features and ornaments to help add the finishing touches.