Our Reservoir Garden was featured in Gardens Illustrated magazine (August 2021 issue) with photography by award-winning garden photographer Richard Bloom. Here are a few more of the photographs taken in early June which beautifully capture the atmosphere of this garden.

More about the garden
The garden design and the planting scheme were inspired by and sensitive to the unique site, with its mature trees, the unusual cob house and in particular the reservoir banks that can be seen beyond the rear boundary. Stoke Newington Reservoir and the adjacent Woodberry Wetlands are an important wildlife habitat in an otherwise urban area.
The mature trees were sensitively pruned to help increase the light in the garden and the new planting scheme creates an understory of textural planting to give more interest at eye level. A problematic ugly and messy boundary was transformed with a simple black fence which became a backdrop for the new planting in front.
By the house, a reclaimed yorkstone patio creates a more useable eating out area with pleached hornbeam to increase privacy and a water feature to add a relaxing sound of bubbling water.
A serpentine boardwalk path with generous textural planting on both sides provides an immersive walk to a circular deck in the sunniest spot of the garden. From there a curved path using clay pavers leads to the unusual cob house in the far corner of the garden and the existing play area.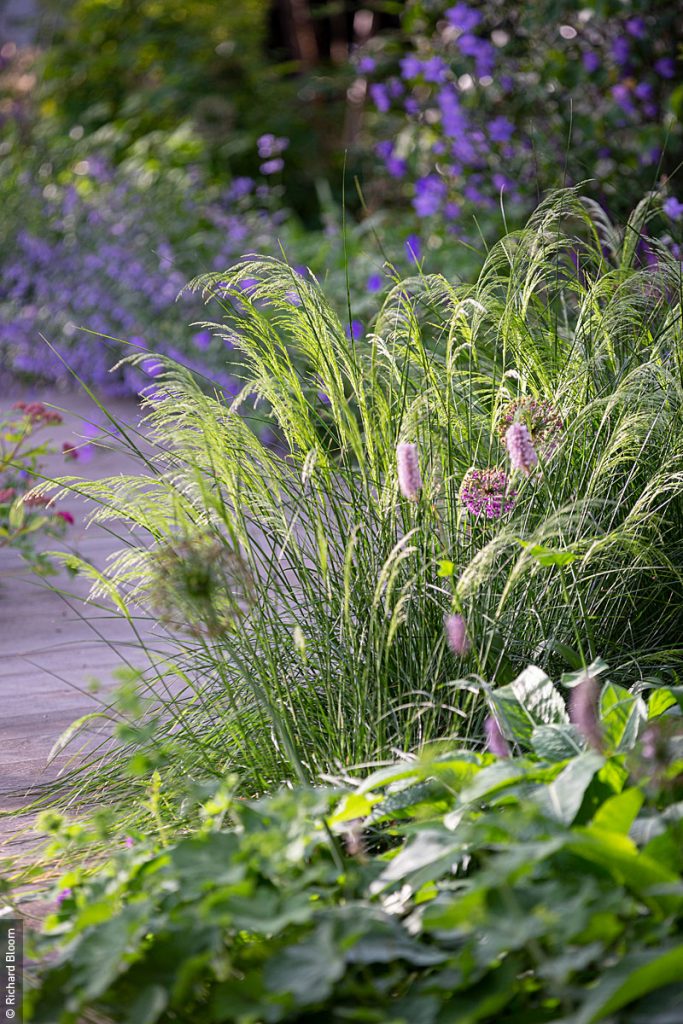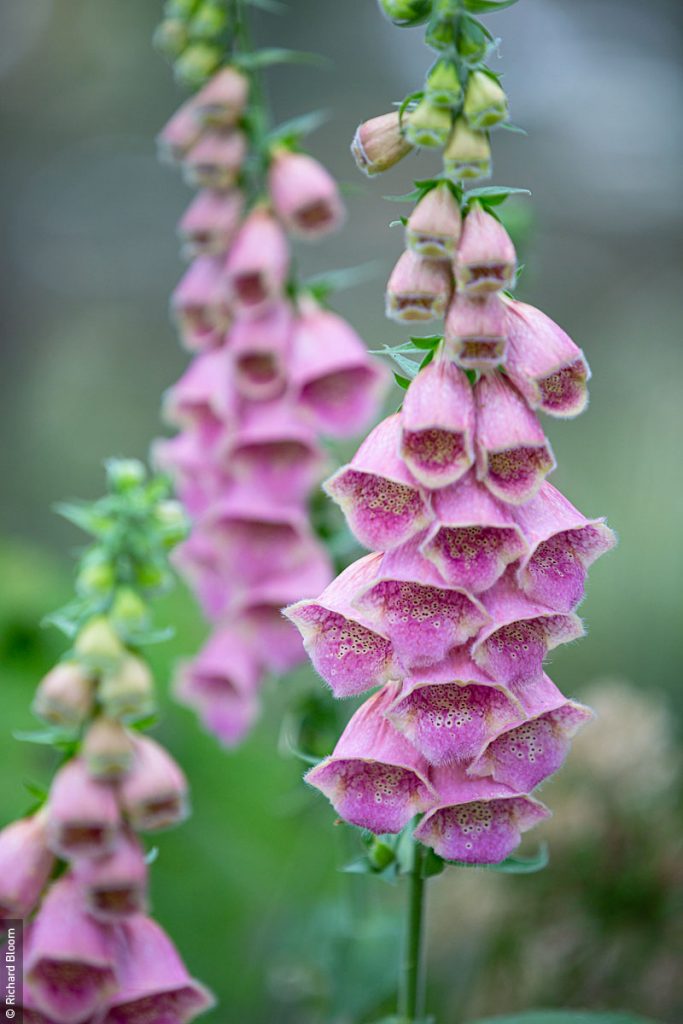 The banks of the reservoir can be seen beyond the rear boundary of the garden – and inspired the perennial wildflower meadow installed at the far edge of the lawn to blur the boundary between cultivated garden and wild landscape. The planting scheme also picks up on this with the inclusion of grasses and many cultivated cousins of some of the wildflowers. For example:
Cenolophium denudatum (Baltic cow parsley)
Persicaria (bistort)
Geranium (cranesbill)
Thalictrum (meadow rue)
Digitalis (foxglove)
Campanula (bellflower)
Galium odoratum (sweet woodruff)
Euphorbias (spurge)
Salvia (clary)
Aquilegia (columbine)
Origanum (wild marjorum)

The planting scheme has some interest throughout the year with some evergreens, sculptural yew domes and winter flowering shrubs. In addition over 1300 bulbs were planted with wood anemones, crocus, muscari, narcissus, tulips and alliums provide more spot colour in the main garden from late winter through to summer. And in the meadow area, snowdrops, crocus, wild daffodils, scilla and snakes head fritillaries pop up before the meadow comes into its own in May.